Bio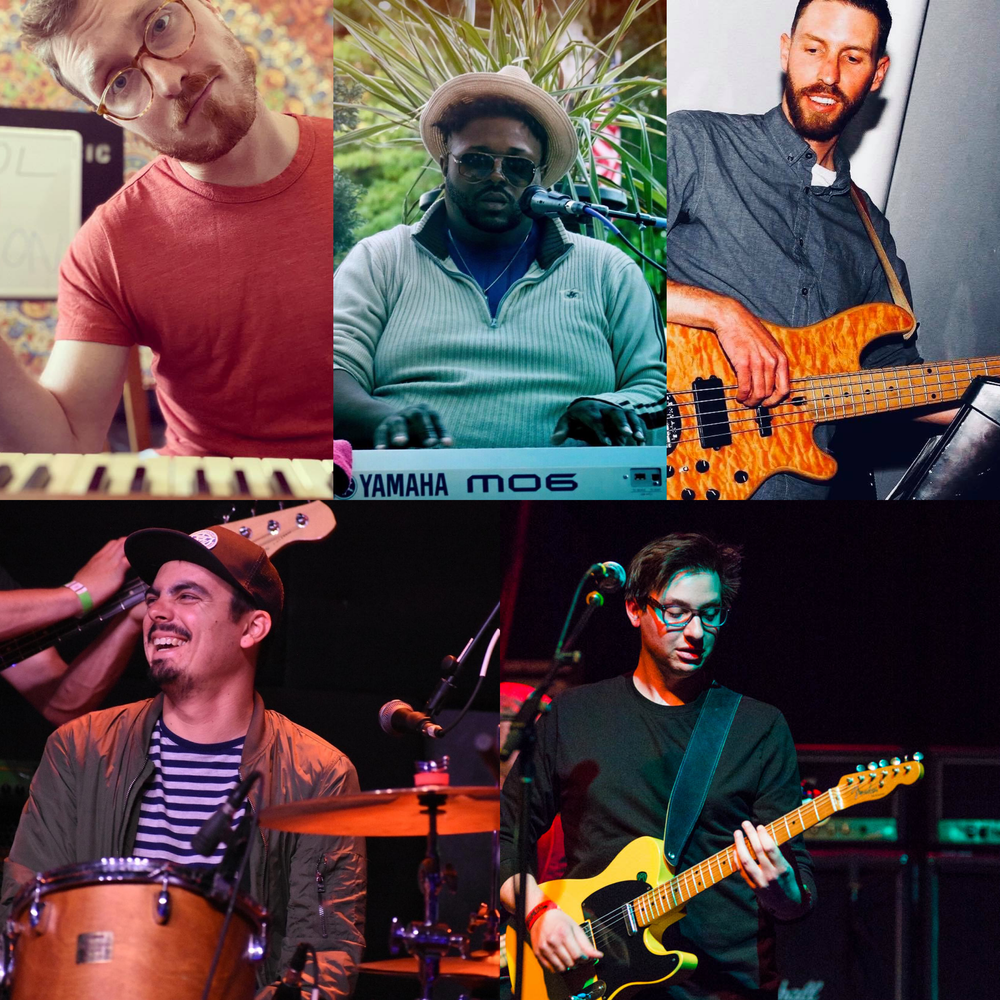 The Monday Night Band is a San Francisco based funk, r&b, soul, and Top 40's band.  Over the years we've had the pleasure of supporting the Bay Area's best vocalists and instrumentalists, all the while creating and enjoying musical and personal chemistry amongst house band members.  
Blake Ritterman is a San Francisco based drummer. Blake toured the US, Canada, and Mexico with his band Posole before settling in the Bay Area music scene.  He's performed with artists including John Belushi, Con Brio, Big Blu Soul Revue, Honor Brass Band, The San Francisco Mandolin Orchestra, and many others
Bassist Andrew Couttie is an accomplished bass player hailing from Melbourne, Australia. Having toured both internationally with artists including The Letterman, Ray Coussins (Frank Sinatra) , Andrew is an in demand bass player appearing on many records and stages throughout the country.
This chemistry is made possible in part by the soulful vocals and keys playing of Manny Berry.  A Bay Area phenom in his own right, Manny's spirit lights up the faces of crowds week after week. 
Lead vocalist and alto saxophonist Jimmy Kraft is one of the Bay's shining stars.  Jimmy has a knack for interpreting standards, infusing a unique subtlety and virtuosity into every tune he sings. He is particularly known for his vocal improvisation, a skill he has honed through years of listening and independent study. Jimmy's original music is indicative of his appreciation for a vast array of styles, but his love of jazz harmony and intricate lyricism shine through the mix.
Guitarist Milo Horstman has been an absolute rock to this band since it's genesis. Milo's enjoyed stages all over the country including the New Orleans Jazz Festival, and has toured nationally as a hired gun for artists including Andre Thierry, Leon Trimbo, Aira Minor, Tommy Odetto, Miles Schon and many others.